Bristol Virginia's First & Finest Escape Room Experience
162 Linden Square Dr. Bristol, VA, 24202
Book Now
"Very creative and challenging with artfully made scenery and props! So many ways to interact with the environment . Without giving too much away, the theme of our room was spooky and engaging! A great way to spend some time working together with friends."
- Lee M.
"This place is awesome!! I highly recommend going!! We had so much fun!!!"
- Renee G.
"Great fun . perfect time of year for some intense excitement. Challenges and more!! LOVE IT"
- Kimberly J.
Explore Our Escape Rooms
Book Now
Exciting * Thrilling * Exhilarating * Fun
Intense Escape is a real life, action filled game. A thrilling interactive activity for you and your friends to enjoy. With three challenging rooms to choose from, you will be locked in a specially designed room full of codes to crack puzzles to solve and clues to aid you during your quest. Each room has a back story that is carried throughout the room and an objective that you must complete within one hour in order to escape. Located at Linden Square just off Exit 7 in Bristol Virginia, within walking distance to Legacy Theater, Interstate Bowl and variety of great restaurants. Intense Escape is an exciting adventure for families, friends, couples, team building or anyone looking for something exciting and fun. We look forward to seeing you in the near future. Thanks for choosing Intense Escape.
Lots To See and Do
While you're in town, there's always something to do. Bristol is home to the Bristol Motor Speedway and the Birthplace of country music. You might choose to stroll down state street, which divides Virginia from Tennessee, and taste some of the best food in the area. Swing by Exit 7 and enjoy an evening with us or take in a movie at Legacy Theater. You can even venture out to historic Abingdon, VA or Kingsport, TN. There are plenty of fine and affordable hotels here for you to stay in. If you'd like recommendations, just give us a call.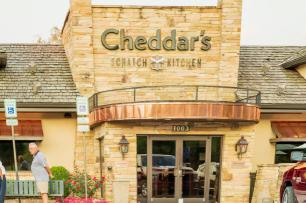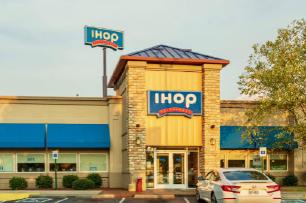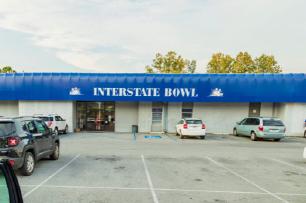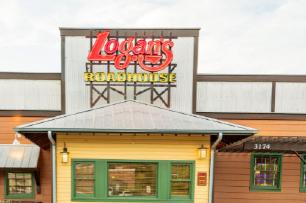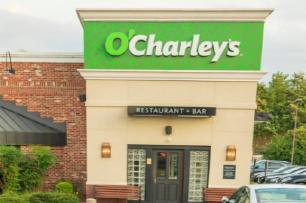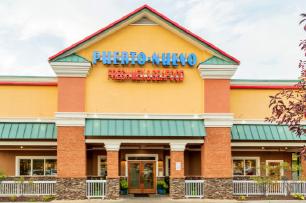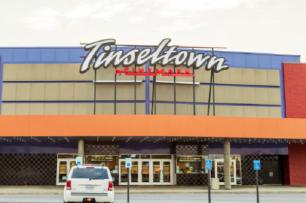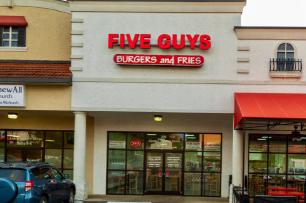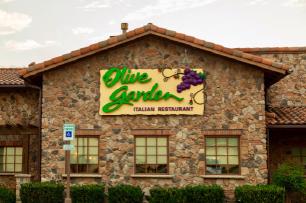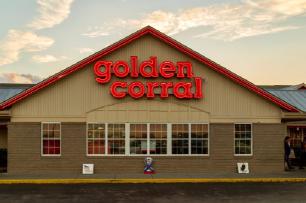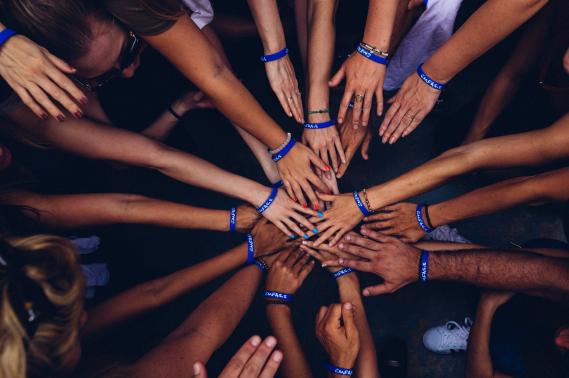 Corporate Team Building & Company Excursions
Our escape scenarios are a great way to get company personnel to work as a team towards a common goal. In order to succeed, your people will have learned problem solving, communication, leadership, critical thinking, all while building unrivaled camaraderie. This experience will rocket-boost them into a cohesive, productive, high-performance, highly tuned unit, while having a great time doing it!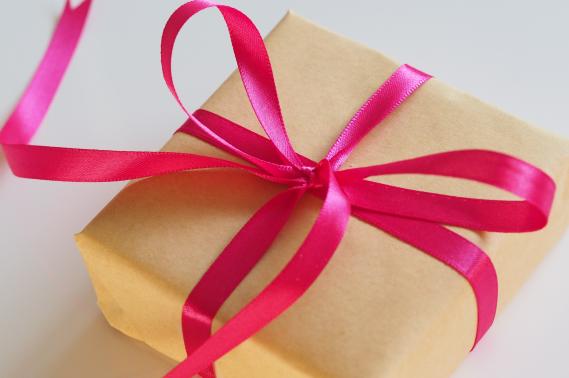 Gift Vouchers
Gifts vouchers are available now!
Frequently Asked Questions
1

How much is admission?

$25.00 per person ages 7 and up. Children 6 and under free. Minimum of 4 is required to book a room.
2

Is there only one themed room available?

No, we offer 3 rooms to choose from year round.
3

What is the maximum number of players we can have in our group?

We can accommodate various group sizes. For groups of eight or more, contact us at (423) 723-7038 or email us at intenseescape@gmail.com.
4

What is the minimum number of players you will accommodate?

Although we have a minimum booking of 4, you are welcome to bring only 2-3 people. Only requirement is that you still have to pay for all 4 spots.
5

What is Intense Escape?

Escape rooms are popping up all across the nation and are great for a fun night out with friends or family, team building events for your staff, birthday parties & so much more. You & your group will enter the room with a specific completion time to beat. You will work together to uncover clues, solve puzzles, decode secret messages & ultimately find a way to escape the room in under 60 minutes. Sounds fun, huh? Think you and your group can "crack the code"? Book your reservation with us today!
6

How do I book my group?

It's super simple. All reservations are booked through our secure website or you can call us at (423) 723-7038 to book your spot.
7

Do we need an advance reservation or can we walk-up & make a reservation?

Either way works for us. However, to guarantee availability on the date and time you prefer, we recommend booking in advance.
8

Will our group have exclusive access to the room or will other guests be solving the same puzzles as we are at the same time?

Your group will have exclusive access to the room. Keeping our escape rooms private enhances the experience by allowing participants to fully engage without distractions, fosters teamwork and communication, provides privacy and comfort, allows for customization, and gives the group more control over the pace of the game.
9

Is there an age limit for small children?

There is no age limit and children 6 and under get in for free.
10

What is the recommended age range for Intense Escape?

This experience can be fun for all ages. However, we recommend players be at least 15 years of age or older due to the complex nature of some of the games. That is not to say that younger players won't enjoy themselves, but we recommend players under 15 be paired with an adult to ensure their success & enjoyment.
11

How early should we arrive for our reservation?

We ask that all groups arrive 15 minutes prior to your scheduled reservation to allow for check-in, review of the rules & to ensure that the next reservation following yours can begin on time.
12

Where is Intense Escape located?

We are located off of Exit 7 in Bristol Va within the Linden Square Shopping Center (behind Legacy movie theater).

Our address is:

200 Linden Square Dr. Suite 6
Bristol VA, 24201
13

Will we really be locked inside a room with no way out?

There is always an emergency exit option available should you need to leave the room and then rejoin. Yes, you're locked in a room and your group will be searching for clues to unlock the exit but if you need to leave the room for any reason, you can do so whenever you need to and then rejoin when you're ready.
14

I'm worried that I'll freak out due to my anxiety, how scary is it?

That depends on which room you want to go into. We try to have an "intense" room available for more experienced & daring escapers but we also try to provide an atmosphere that is entertaining & doable for guests of all ages. If you have questions about how scary one of our rooms are, just ask one of our staff.

Some of our rooms are darker than others, some are smaller than others & some have a few jump scares but we offer a good variety.

We've had players express to us that they have anxiety and are worried they'll panic once inside. However, remember that there is always an available emergency exit should you get uncomfortable.
15

Can I purchase a gift voucher?

Yes you can purchase a specific room or a general admission voucher .
16

What is your refund policy?

We cannot give refunds if you don't show up for your scheduled reservation.

We cannot accommodate reservations cancelled within 24 hours, instead we will reschedule your reservation for a future date.

In the event of inclement weather, we will also give you an opportunity to reschedule your reservation.
17

Is Intense Escape something that is strictly for people with a higher IQ?

Absolutely not. These games are for everyone. While being intelligent is certainly helpful, you don't have to be a genius to play. Because you'll be working with a team of people to solve the puzzles, everyone brings something to the table that is useful.
18

Do you hold special events for groups such as entire office parties, team building workshops, birthdays, etc.?

Yes! We are more than happy to work with groups of all types. Call us for specific pricing if you have a group larger than 8-10 people. We work very hard to ensure you have the best experience, in fact, we can even help to coordinate other aspects of your evening. Give us a call!
19

Where do escape rooms originate?

Original escape rooms were found online where players had to find clues in order to escape a "virtual room". Real-life escape rooms are a relatively new concept that are sweeping the nation & even parts of Europe as one of the fastest growing forms of group entertainment.
20

Are there any available discounts that can be applied to our order?

Yes, we offer several discount codes available for use online or over the phone.
21

What are your hours & days of operation?

We are open Wednesday through Sunday. 3:30-9:15 on Wednesday and Thursday, and 12:00-9:15 on Friday through Sunday.
22

Can you play the same room more than once?

Absolutely. We suggest not giving spoilers to the other players who haven't experienced the room though so they can experience the same thrill & excitement that you did on your first try. Here are a few stipulations if you're re-attempting to escape the same room:

You must be with a party that has booked the entire room
You must disclose to the rest of the group that you've played that particular room before.
If your team escapes in record time, your team will not qualify to be listed in our Hall of Fame.
Contact
Address:
162 Linden Square Dr.
Bristol VA, 24202
Phone:
423-723-7038